our recepies
Our new ice cream is now available at Le Parc by tashas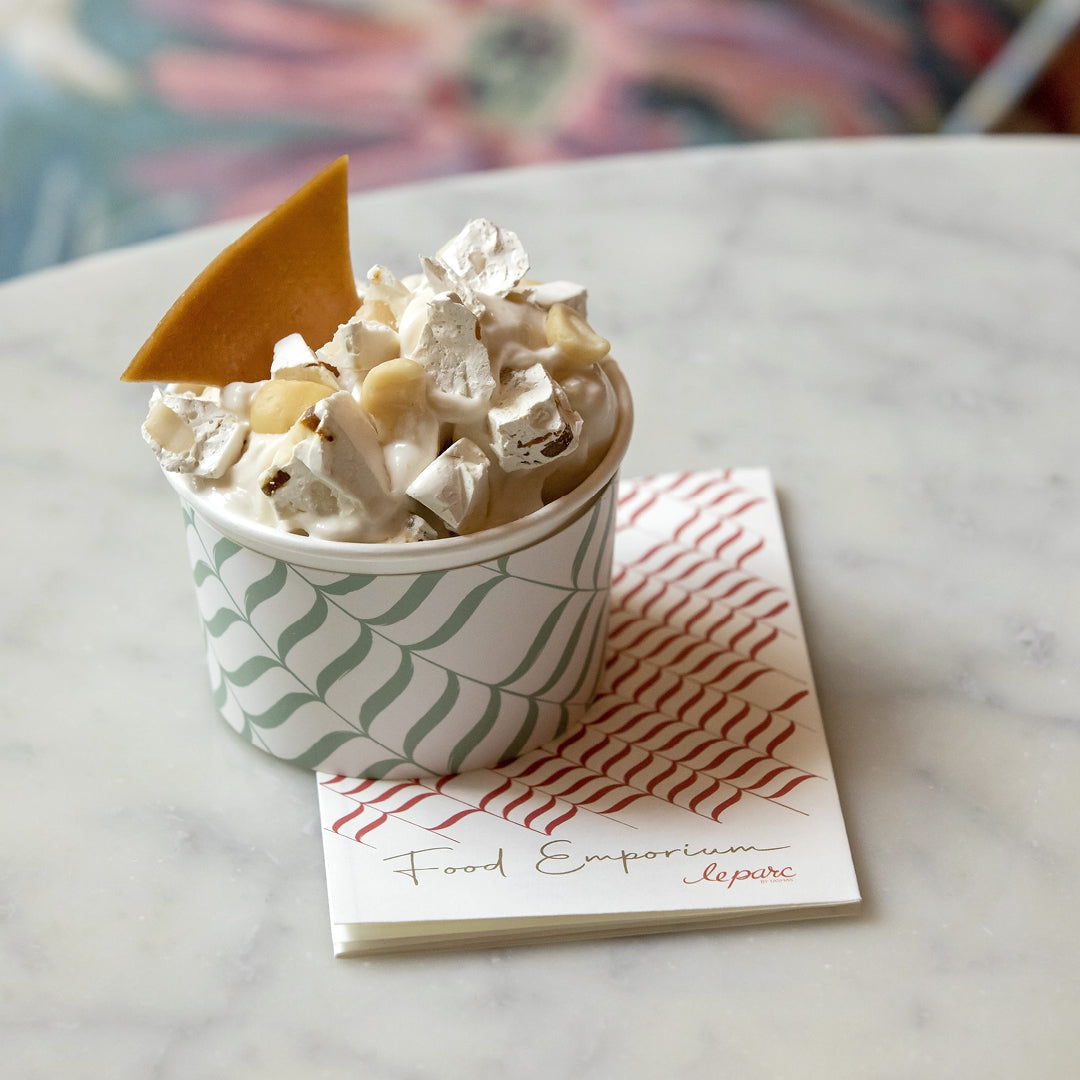 It's no secret we love everything about the tasha's brand. Their attention to detail, quality of service, and incredible food incorporate everything we hold dear.
Le Parc by tashas, a French food emporium in Hyde Park, is a natural fit for us thanks to our French heritage. It gave us the perfect opportunity to collaborate on something extraordinary.  
After weeks of tinkering, perfecting and a whole lot of tasting – we're proud to announce our latest product – Salted Caramel Brittle and Macadamia ice cream. It begins with a base of nougat flavoured ice cream, to which we gently layer chopped, crushed nougat, shards of salted caramel brittle and roasted macadamias. And even if we say so ourselves – it's absolutely incredible.
 The one catch? The only way you can taste it for yourself is to visit Le Parc. The restaurant truly elevates food retail experiences to new heights in South Africa. And don't forget, after you've tried their new menu – you can also take your pick from a hand-curated selection of our nougat available in store.
We can't wait to see you there,
1701